Artistic glass processing
Glass fusion
Glass fusing is a modern technique making use of computerized electric kilns and allows to create flat tiles and shaped objects using refractory molds.
About decoration methods, there is a wide choice: with a brush or a stencil, using enamels and special metal powders which, once heated, fix into the glass permanently coloring it.
Otherwise you can work out tints and patterns overlaying elements that fuse together, and emphasize the motif through glass reliefs that stand out with light reflections; and you can create unique effects with air bubbles or inserting metal wire between two glass layers.
Products realized with this technique are very varied, here are some samples: table sets (plates, trays, gray boats, bowls, etc.), lamps and candle holders, clocks, mirror and photo frames, jewels, mosaic tiles, inserts for funiture, doors and windows.
Tiffany technique
Tiffany technique instead is of longer standing. Invented by Louis Comfort Tiffany in the second half of the nineteenth century, it consists in combining glass shapes with tin welds, creating complicated patterns either flat (as glass windows) or shaped, such as lamps.
This type of processing allows to create great robustness and durability goods, and it can be applied in jewels and various objects production too (as caskets, pencil holders, frames, lamp shades, mirrors).
There is a very wide variety of usable glass and makes it possible to get plays of fantastic colors, but also incredible effects from light reflections on the glass, according to a smooth or a rough surface.
Sketches for lamps and glass windows are realized to measure and can reproduce any subject: from geometric to floreal, in Art Nouveau or modern style.
Craftmanship
Charming and more complicated is the fusion of the two techniques, that gives very inventive resutls, specially for lamps.
Processing is by hand only; raw materials are employed are of top quality and if possible made in Italy, for example preferring Murano glass for fused craftworks.
That's why the shown products are unique and unrepeatable pieces, so that intending to make the perfect copy of a craftwork, it will never be the same; in this case the only guarantee is quality, that gets durability and beauty value to our products.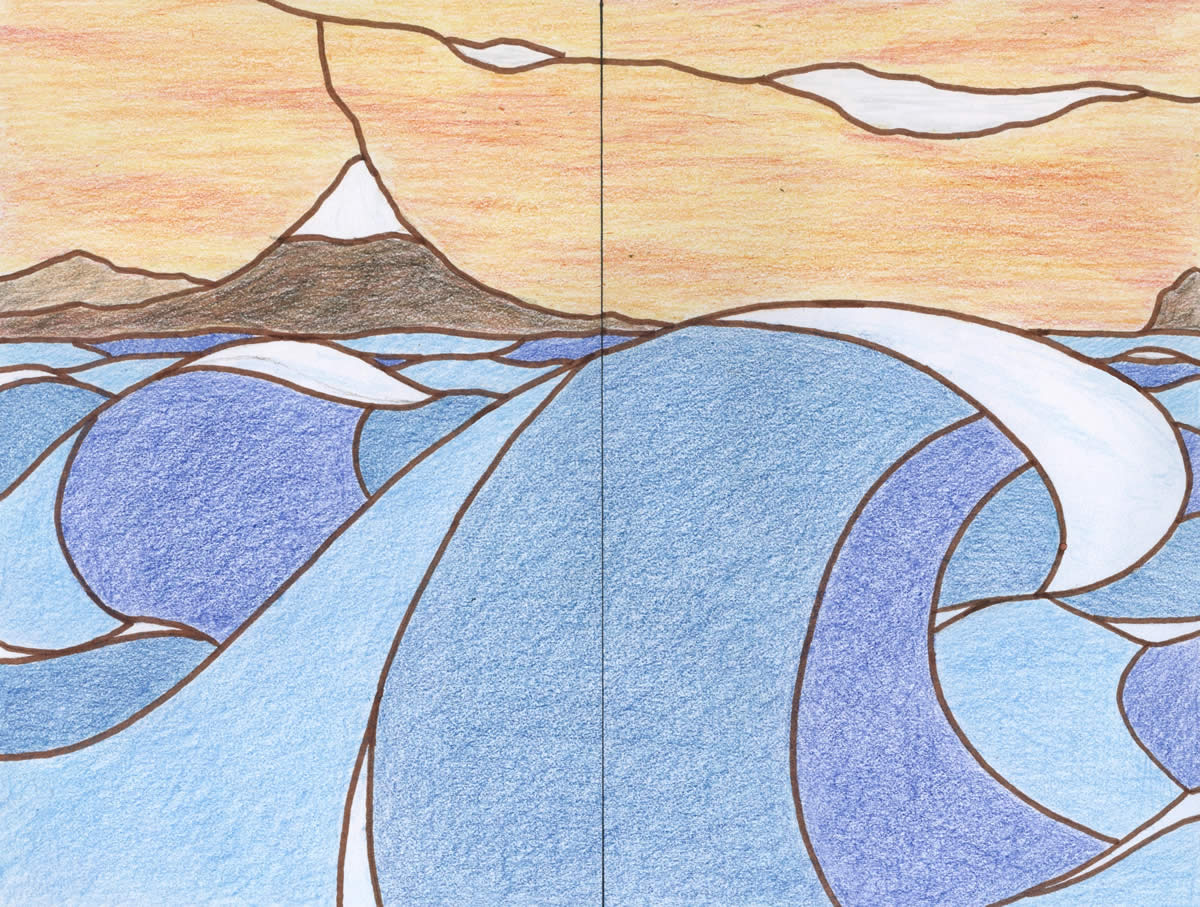 Magma - Artistic glass - by Arianna Tonachini - Strada Baldissero 24, Torre Canavese (TO) Italy - P.IVA 11368140015 -
Website by Mantanera